STEVE BOSCHKEN
Steve Boschken is not your typical Real Estate Agent. He received his BS degree in Environmental Design & Urban Planning from The University of California, Davis, and his MBA from the University of Maryland. With over 25 years' experience as a Real Estate Broker, a licensed General Building Contractor, licensed Electrical Contractor, and a licensed Locksmith under his belt, Steve is an extraodinary Reatlor.
Steve, and his wife Kit, also own Absolute Mortgage Company, which has loan operations in Davis, Redlands, and San Diego. By owning his own mortgage company Steve has the expertise and ability to handle all of his client's loan transactions in-house. Making Steve's services truly a one-stop operation for his clients. For the legal and banking industry, Steve is one of the select few in the State to be a Receiver for The Superior Courts of California. Often the courts will appoint Steve during a Judicial Foreclosure case to take over, manage, and dispose of commercial and multi-family properties as they work their way through the court system.
With three kids in college, and a new puppy to train and love, Steve is a family man and a Davis citizen who cares about his clients and his community. He does everything in his power to make his clients happy, comfortable and at ease during all aspects of their real estate transaction. A true Real Estate Renaissance man of our time, Steve Boschken is a Realtor not to be missed.
Contact Steve at steve@boschken.com and find him on
Facebook @ https://www.facebook.com/boschkenrealestate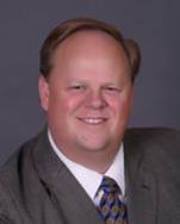 CA BRE # 01158604